Tying the Ol' Mr. Wiggly
This pattern excels in low, clear water situations where a soft, subtle landing is needed for spooky fish. With just a slight twitch of your fly line, the legs dance making this a perfect, stealthy, damsel/dragon/terrestrial imitation.
Material List:
2mm Hareline Thin Fly Foam - Order Here
Hareline Crazy Legs - Order Here 
Aberdeen bend, straight-eye, standard wire, and a 3X-long shank hook – I like to use Daiichi 2461 or Hareline Core Series C2461 - Order Here
Hareline Ice Dubbing – Colors are endless so just match your dubbing with your foam. I used Blue Steelie for this pattern. – Order Here
Size Recommendations: Size 1, 2, and 4.
Place your hook securely in your vise. Cover the shank of the hook with a thin layer of thread wraps. This will give the foam something to bite into. Stop your bobbin at about the hook point.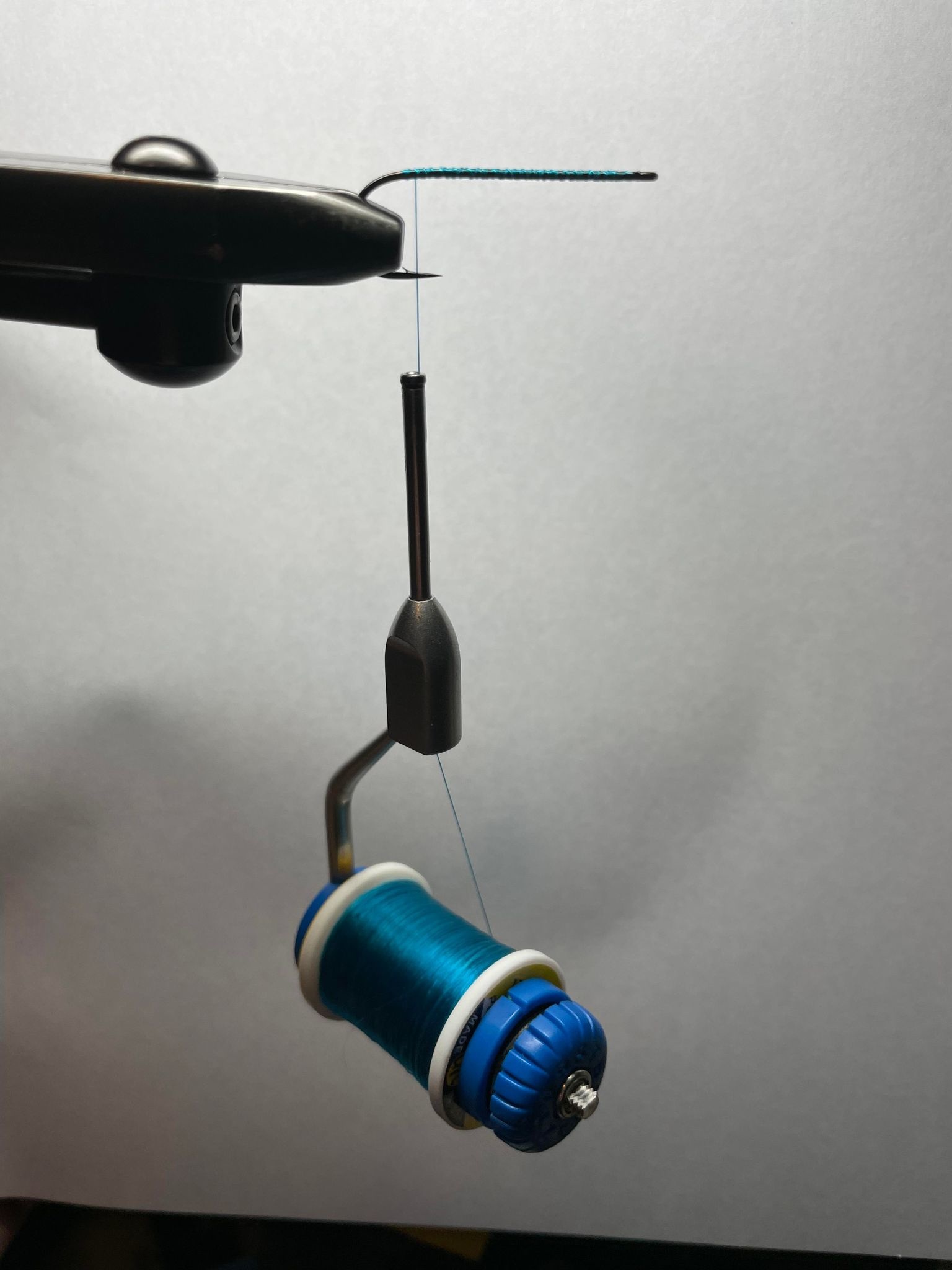 Fold a precut piece of foam about ¼" wide, in half and lock it down with a couple thread wraps. Pay close attention to the overall length of the body. The foam should extend past the hook eye and the back end of the hook around a ¼".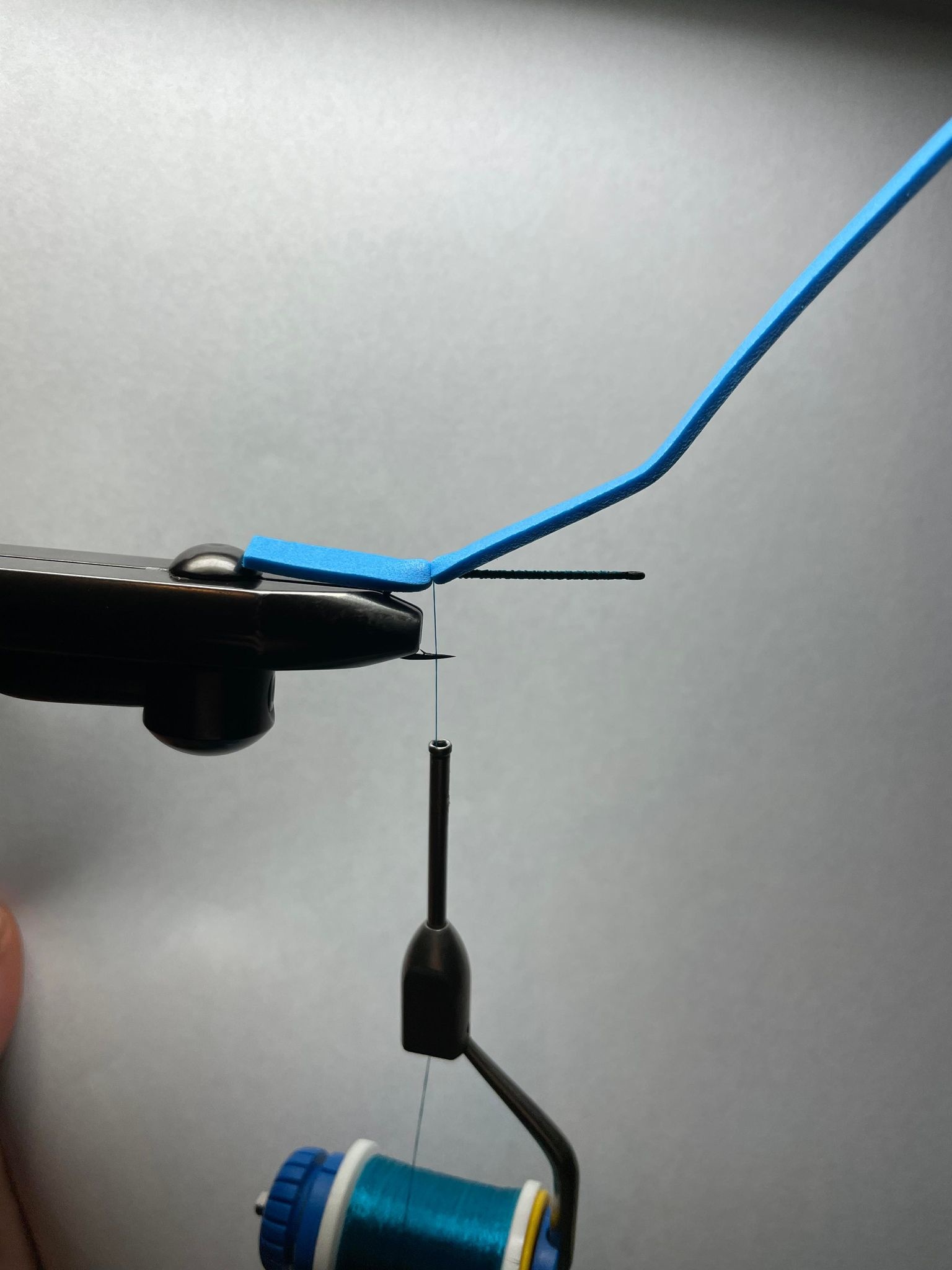 Fold a rubber leg over the thread and tie it in. Leave these long for now and trim when the fly is finished.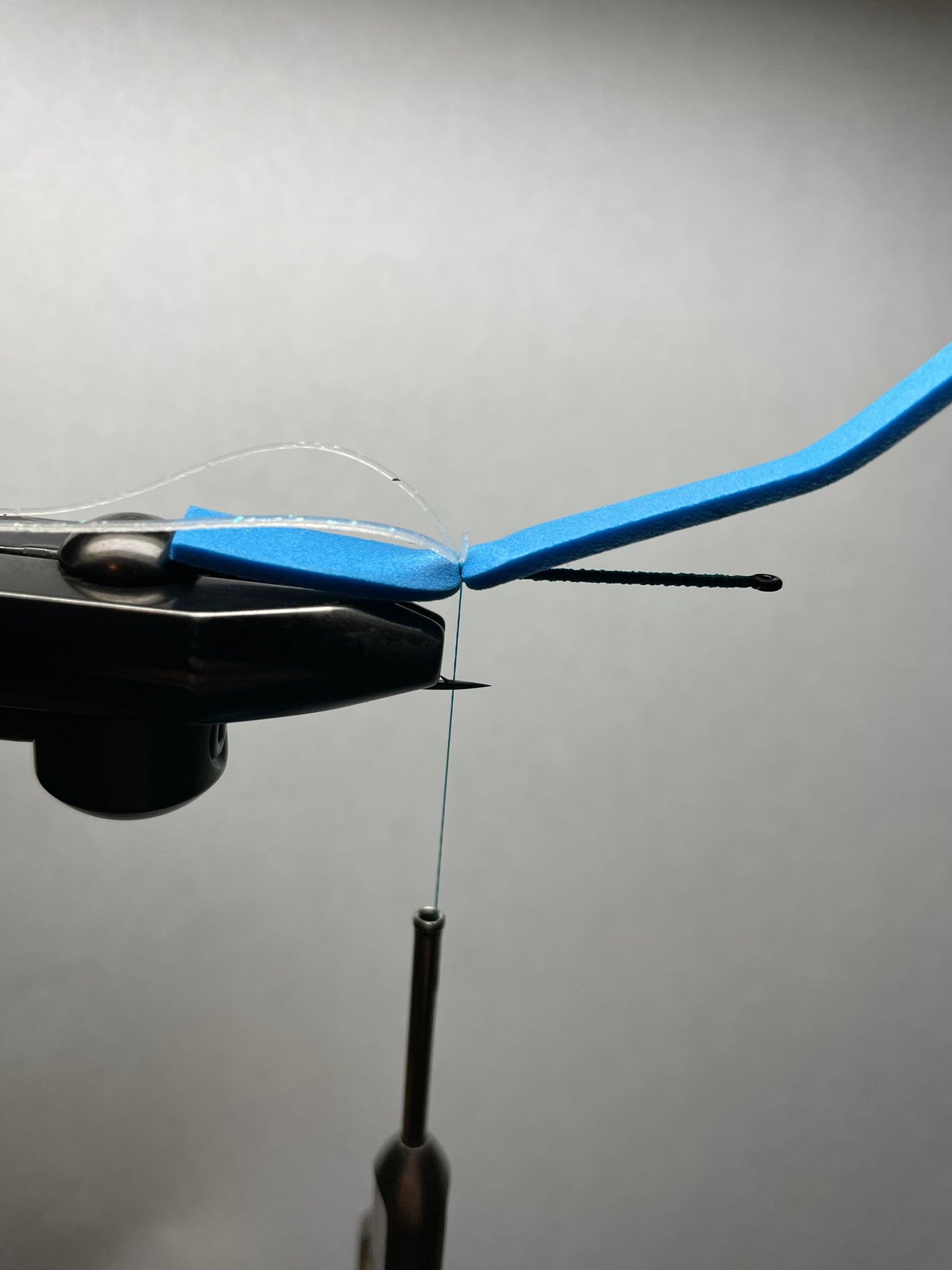 Once the rubber legs are tied in, tie in the other half of the foam at the same tie in point.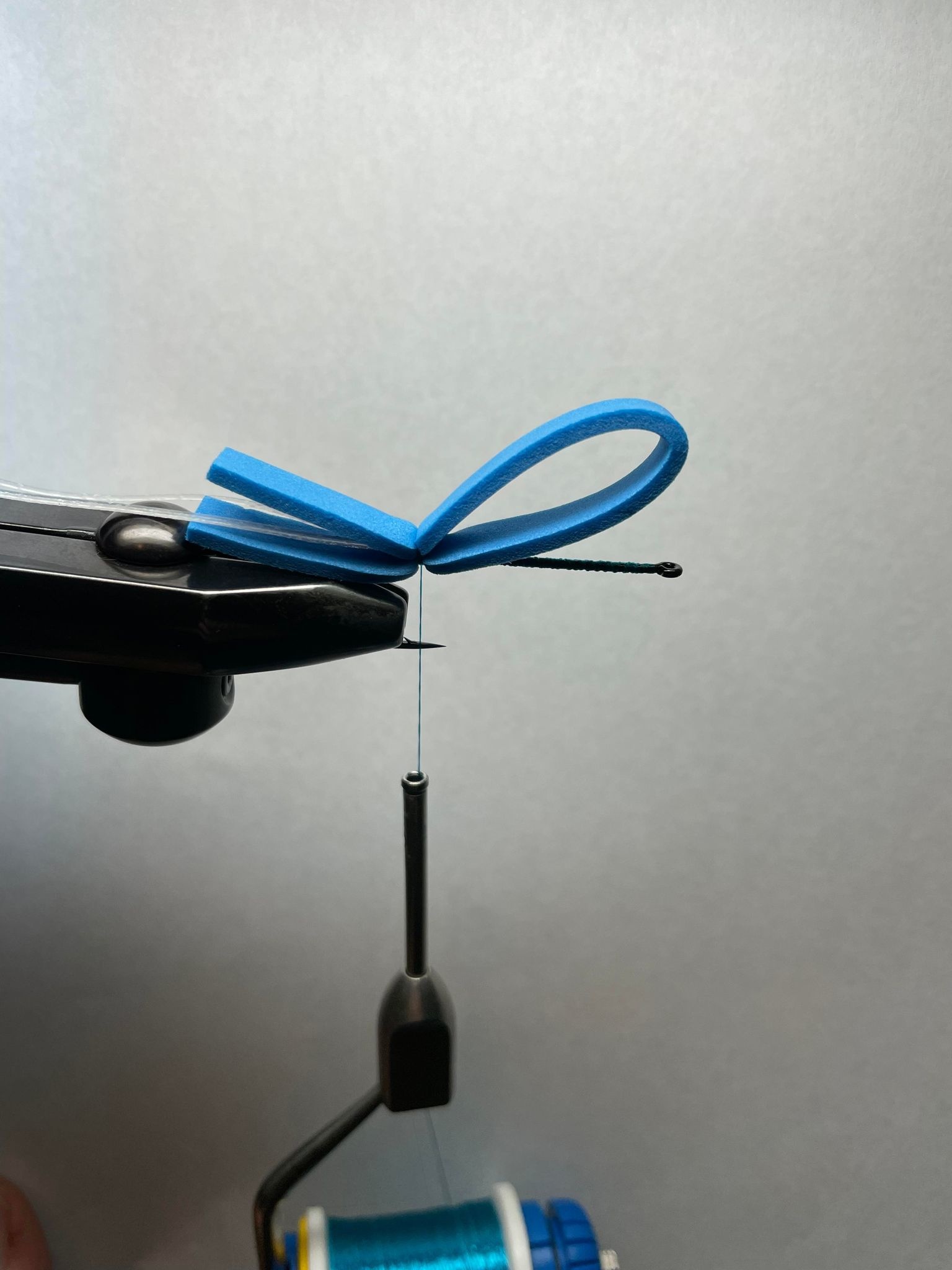 Make a dubbing noodle of Ice Dub.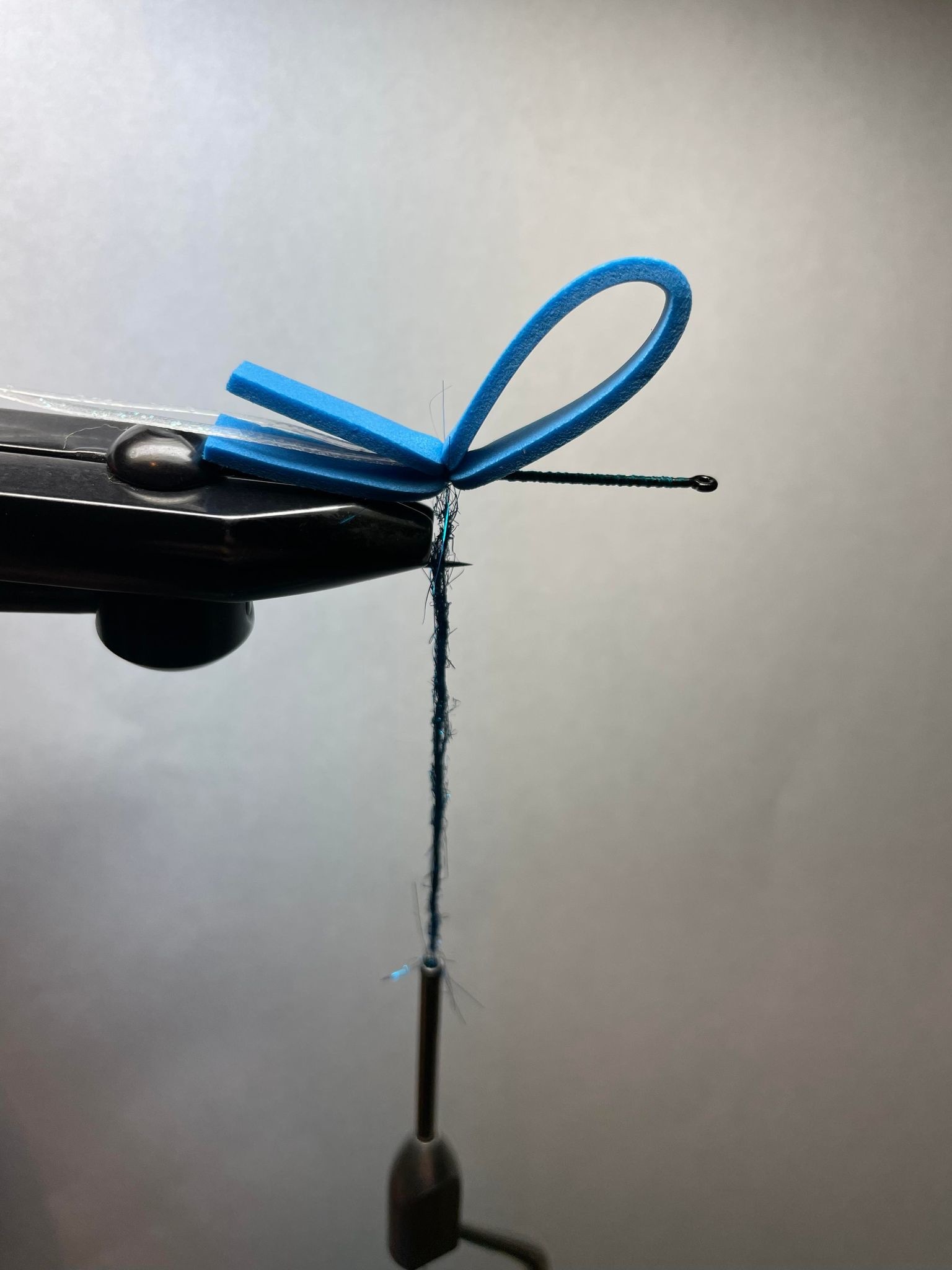 Dub about a 1/3" of the body. Pull the foam forward and tie it down where you stopped the dubbing.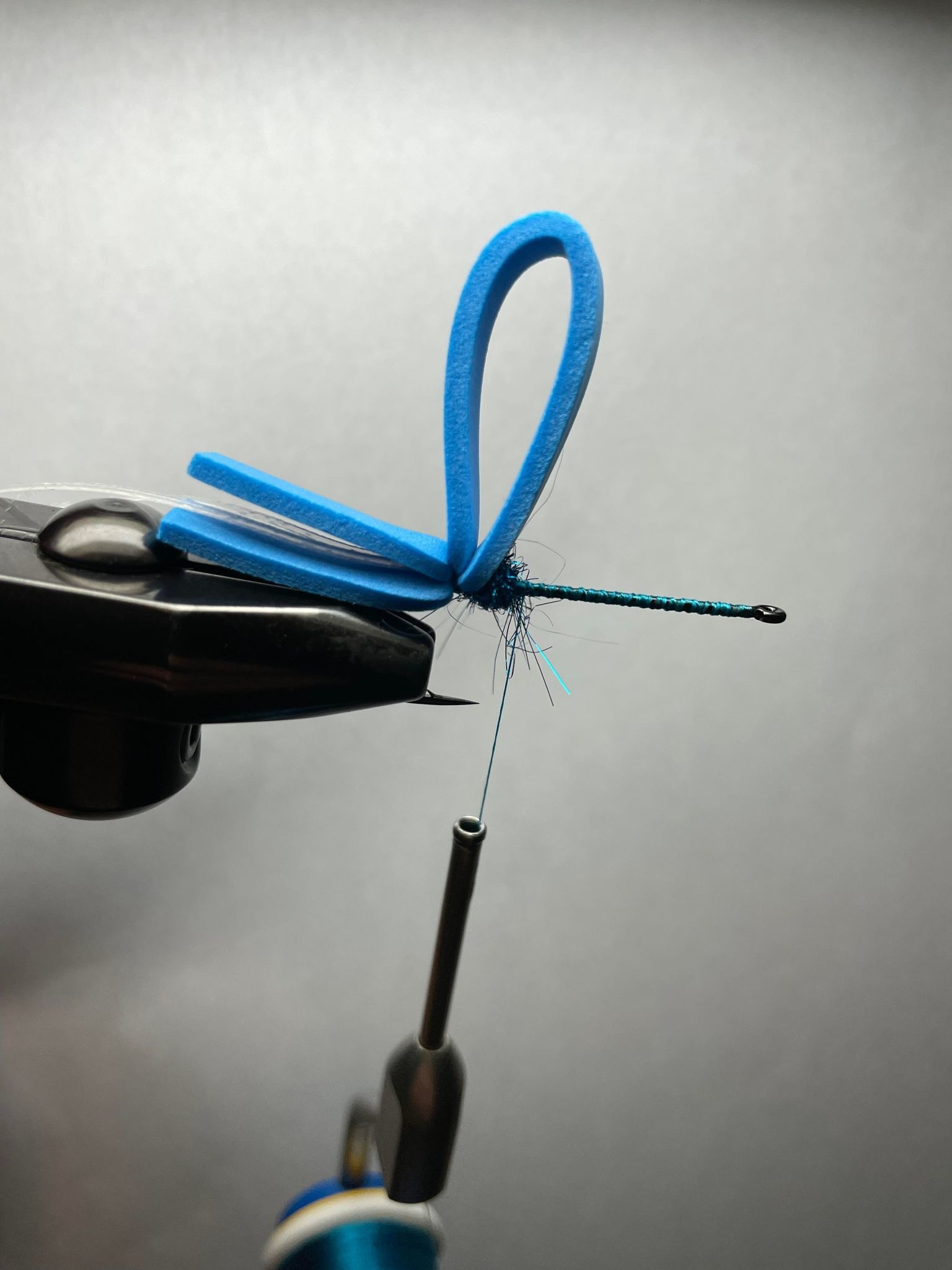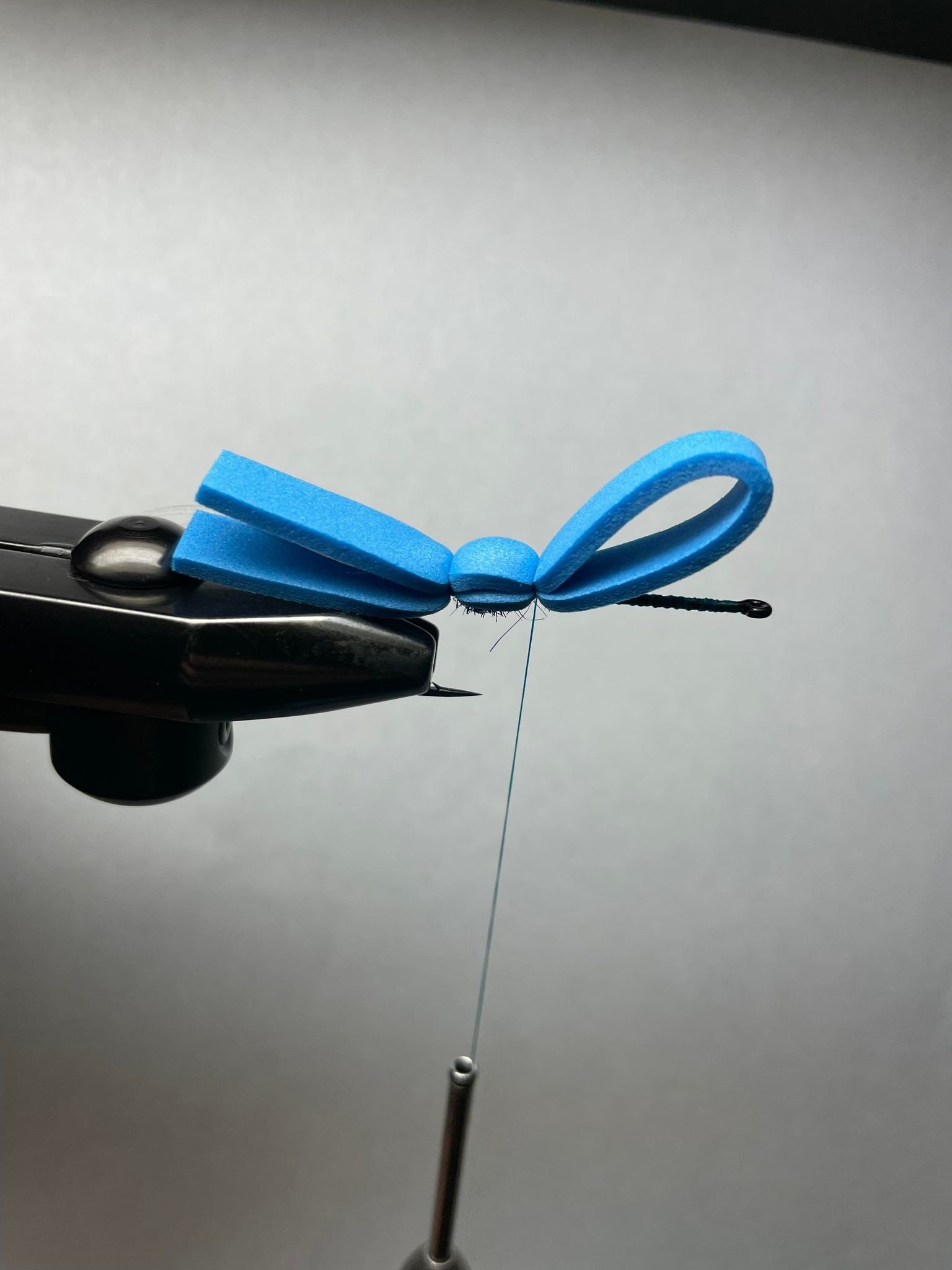 7. Repeat step 6 for this next section. Spacing is important so make sure you leave enough room for the head section and to whip finish the fly.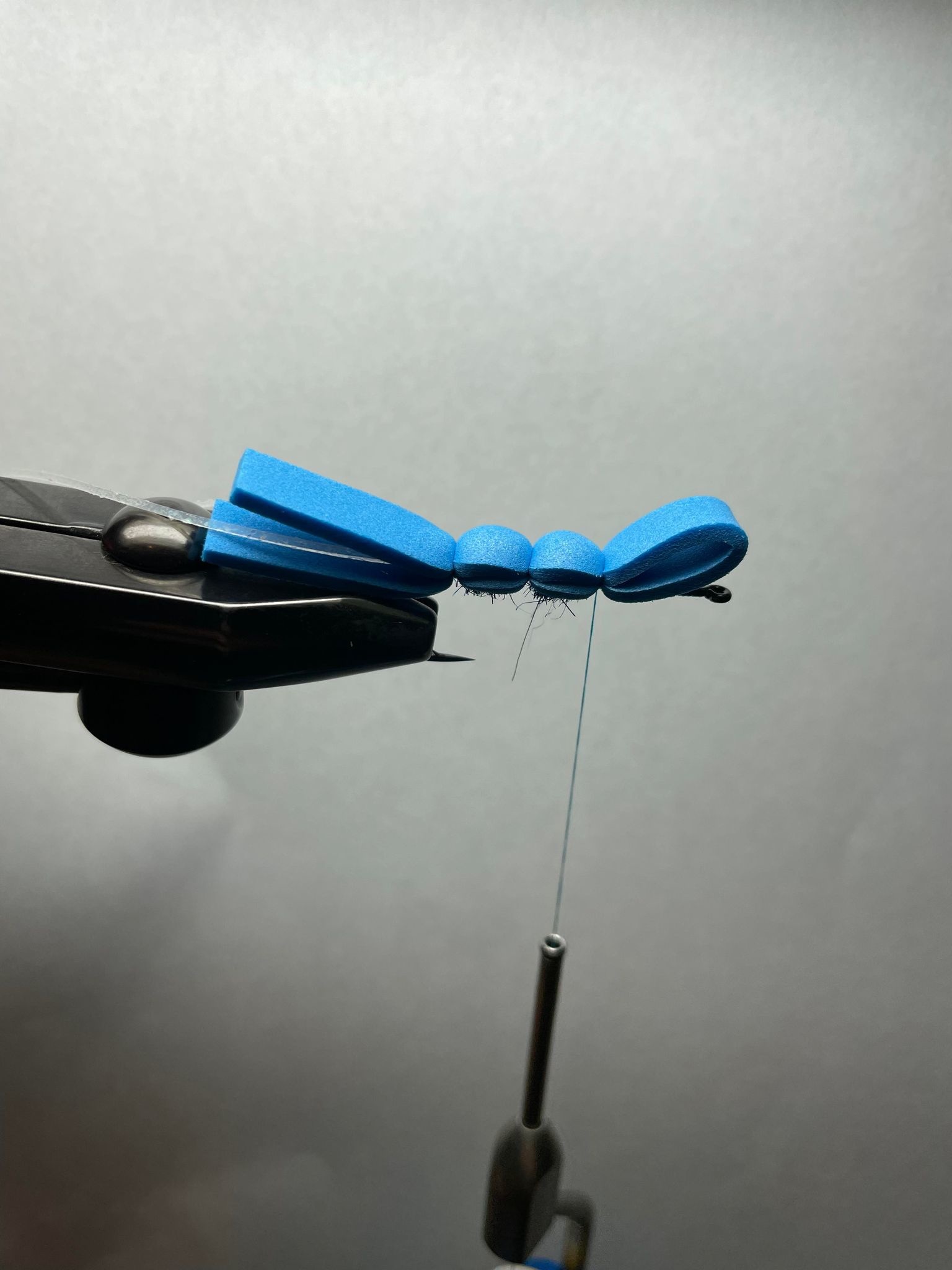 8. Fold two rubber legs over the thread and tie them in on each side.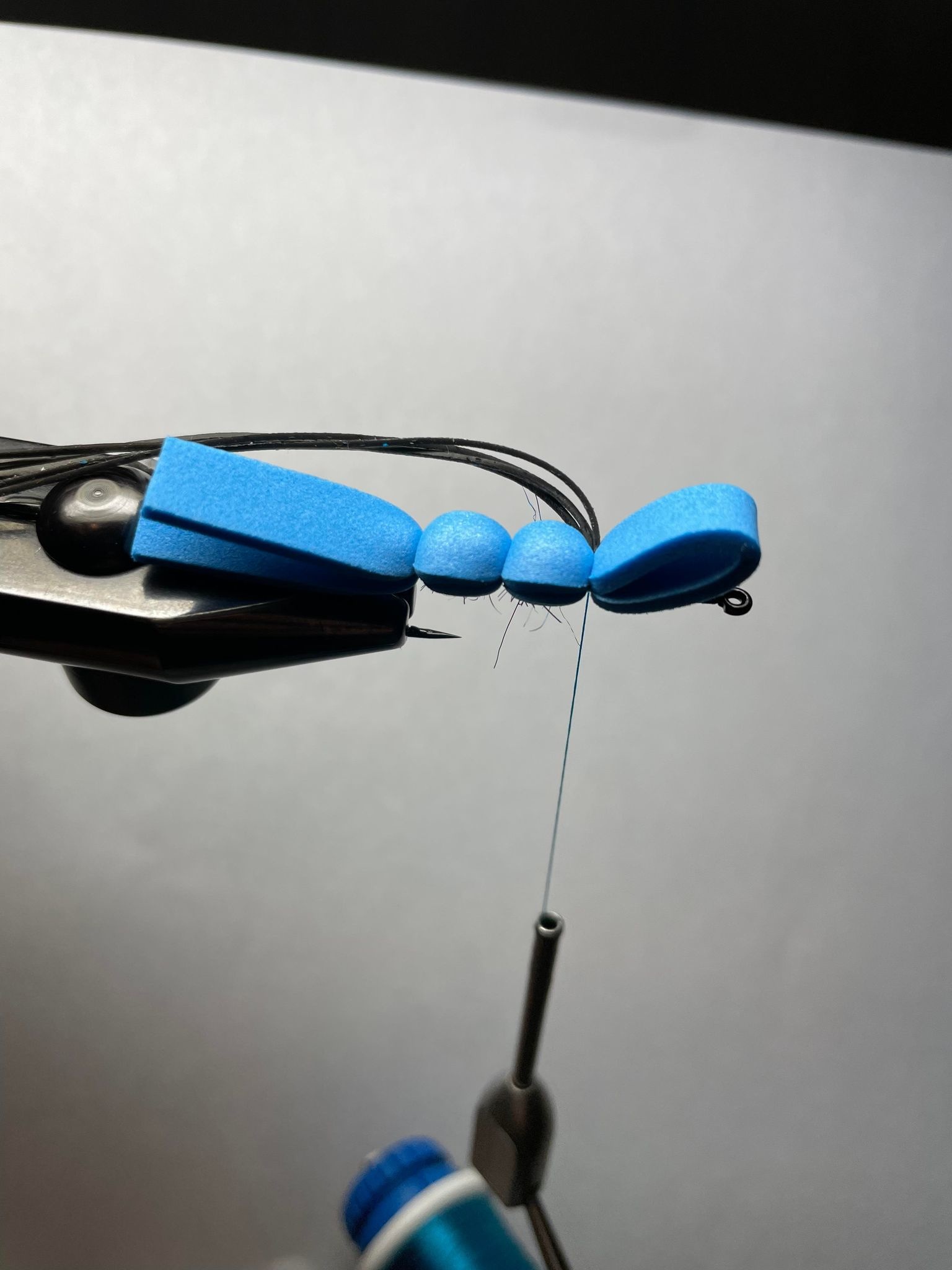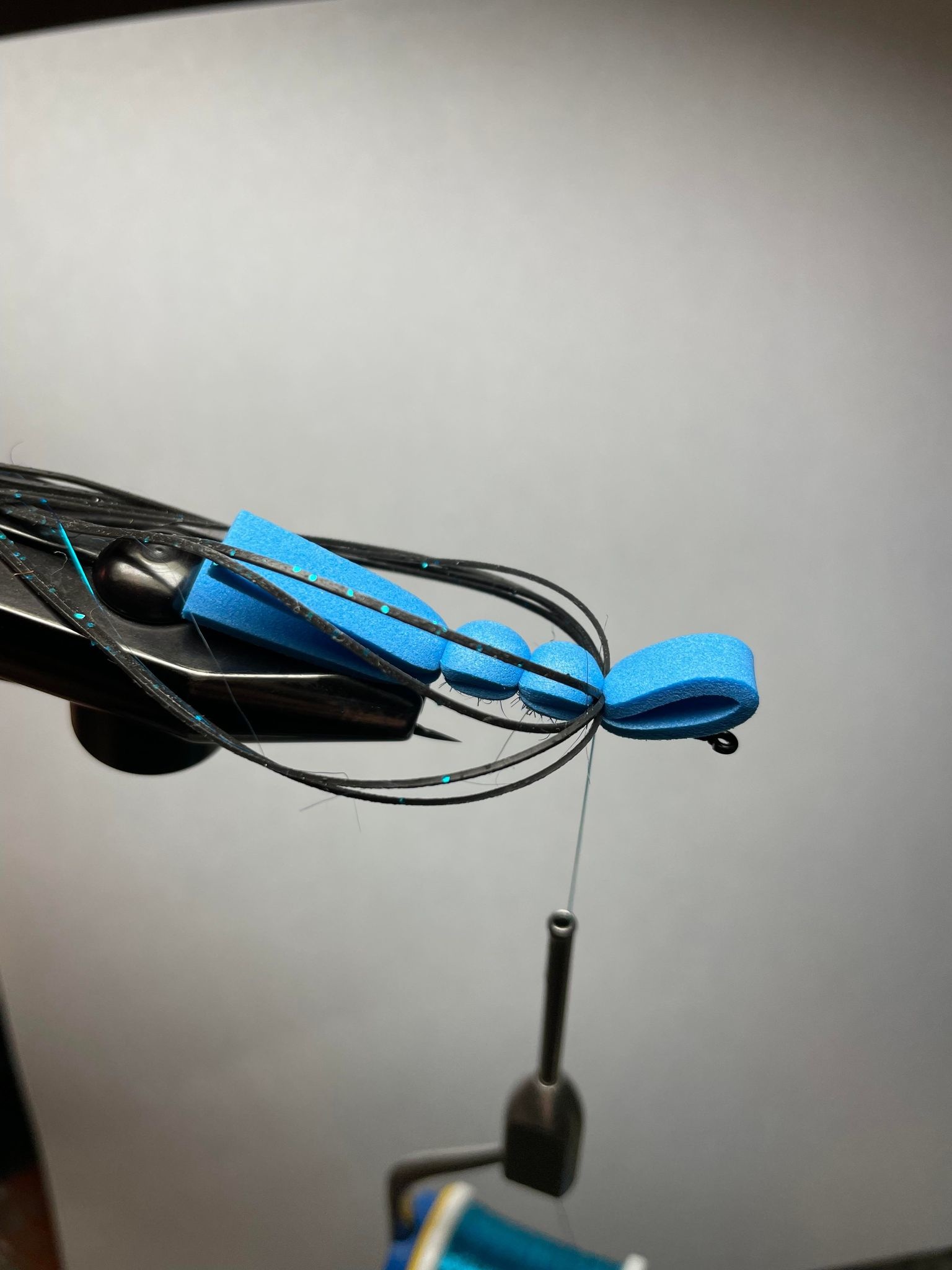 Tie in your ice dub and make the last section. This where we add the "wings". Fold two rubber legs and tie them in on each side.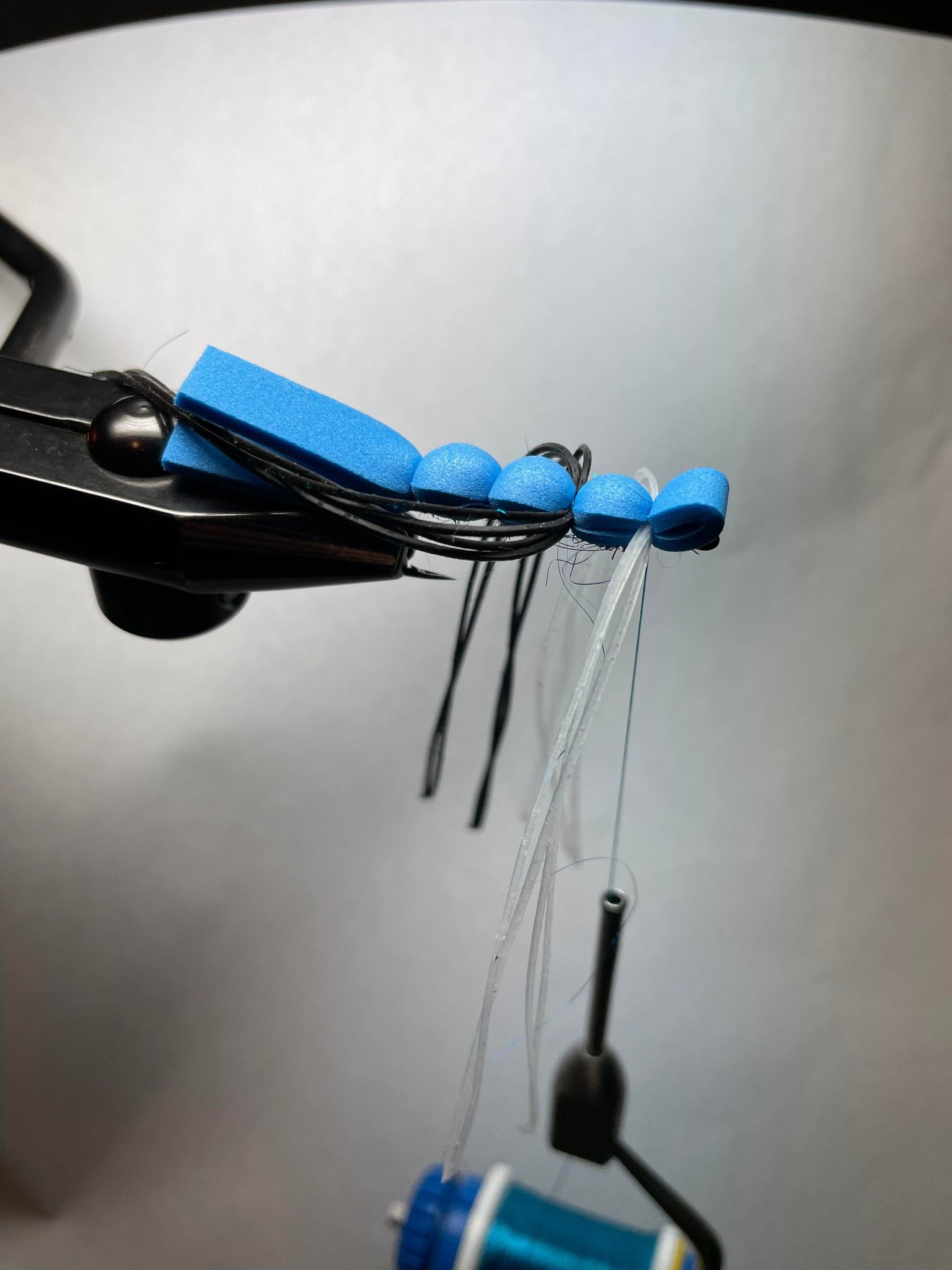 I like to add a hi-vis post to my wiggly patterns. This makes them easier to see because they sit so low on the surface. This step is completely optional. Take a small piece of orange or yellow foam and lock it in after you attach the legs.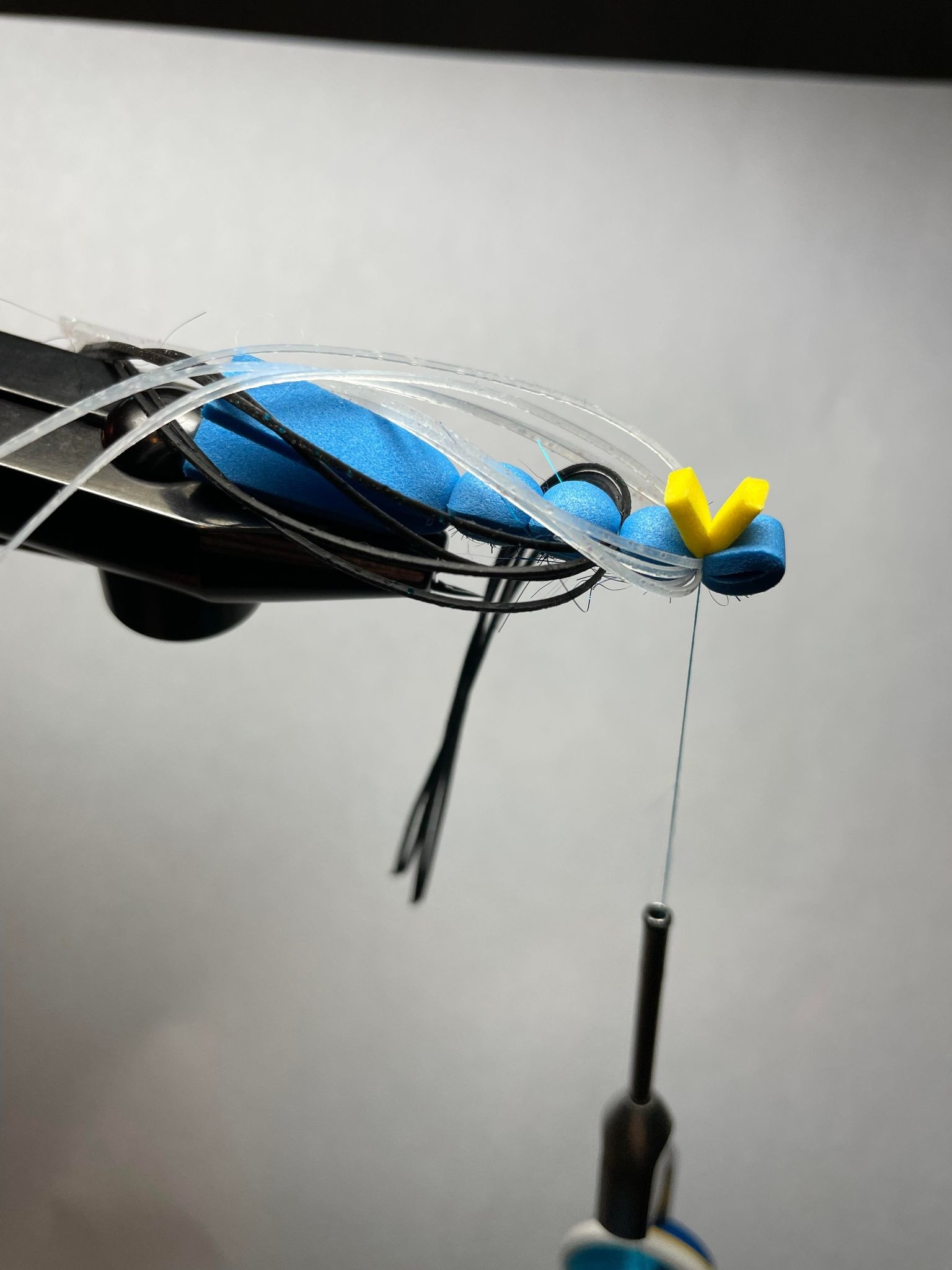 Before you whip finish, add a little ice dub before the hook eye. This cleans it up and makes it look nice. After whip finishing, trim your rubber legs and the back legs. Shape the back end of the fly with scissors to a point.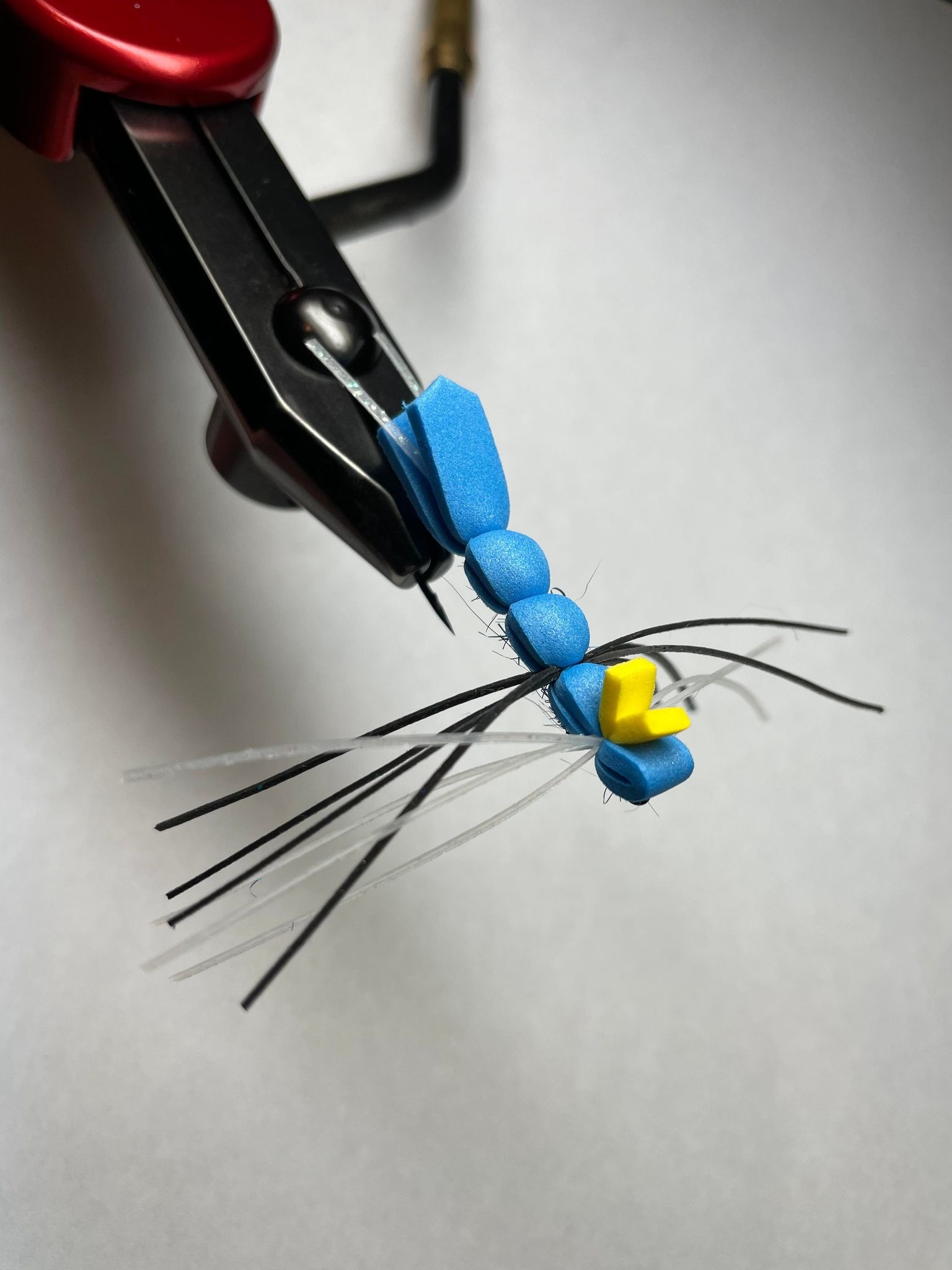 The Ol' Mr. Wiggly was created by Charlie Piette for low and clear water situations where a subtle approach is needed for spooky smallmouth. A topwater fly that belongs in every serious smallmouth fly anglers fly box.